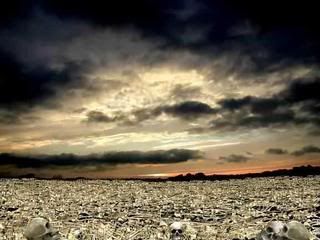 So, I've started a blog. And unlike the blog I had in the past, this blog will be an account of my walk with God as I continue through the notoriously awkward teenage years.

My hope for this blog is that it will always be God's words that reach your eyes and never my own. My purpose is to serve as Christ's ambassador through which He will make His appeal. The title of my blog, "Dry Bones Dancing," is a direct reference to chapter 37 in Ezekiel. God shows Ezekiel a valley of dry bones, and asks if Ezekiel believes the bones can live again. Knowing full well that God can do the impossible, Ezekiel wisely replies, "Only You know."
And God proves to Ezekiel that He can make even the driest bones dance again.

We're all dry bones at some point in our lives. I pray that God will use this blog to remind us that He can always breathe life back into us again.